SPCA Penang Contact:

Jalan Jeti Jelutong 11600 Penang, Malaysia. (604)2816559 (6016)4166559
Email: info@spca-penang.net
Web: www.spca-penang.net
We welcome visitors to the shelter.
Kindly note our visiting hours:
Monday - Friday: 10am - 12.30pm and 2pm - 4.30pm
Saturday : 10am - 12.30pm
We are closed on Sundays and some Public Holidays (please check website for details).
Our phone is manned 7 days a week until 7pm. Emergency calls will only be handled during daylight hours.

Subscription Information:
To unsubscribe to this newsletter, please click this link (or send email to info@spca-penang.net) with "unsubscribe" in the subject line.
To subscribe to the newsletter and other SPCA Penang alerts, please send email to info@spca-penang.net with "subscribe" in the subject line.
Dear Members & Friends,
Greetings from the SPCA Penang!
It is quite disturbing for anyone to see a pet left alone in the car park of a shopping complex for some time while pet owners go round enjoying their shopping. What will happen should you leave a pet alone in the car? It is generally safe to keep your dog for a few minutes in the car. However, it can also take a few minutes for a dog to die in a hot car. Once in a while, SPCA would receive calls of such nature. We wish to remind pet owners to never leave their pets in their vehicles when parked in shopping complexes while doing errands even for a short period of time!
---
Care to visit us and get free samples of Dentalife for your pet? Our kennel visiting hours are from 10 a.m to 12.30 p.m. and 2p.m. to 4.30 p.m. Mondays to Fridays and on Saturdays until 12.30 p.m. Purina Petcare Malaysia Sdn Bhd has donated Dentalife daily treats for dogs to be given to our adopters and visitors at the shelter. Come visit us and share these treats with your pet.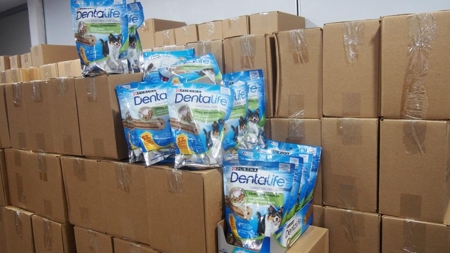 Our first visitor after delivery of Dentalife, Anna, taking her sample