Donation presentation by VS OUTLET SDN BHD
The MOU between VS Outlet Sdn Bhd & SPCA has drawn to a close. The company raised funds through the sale of NINETYSEVEN dog tee at their outlets nationwide during the Chinese New Year period. Proceeds from the sale were distributed between 2 SPCA Charities. A sum of RM10,937.50 was presented to SPCA Penang. Thank you VS OUTLET SDN BHD for having SPCA Penang as your beneficiary. We appreciate your efforts in making this fundraising a great success.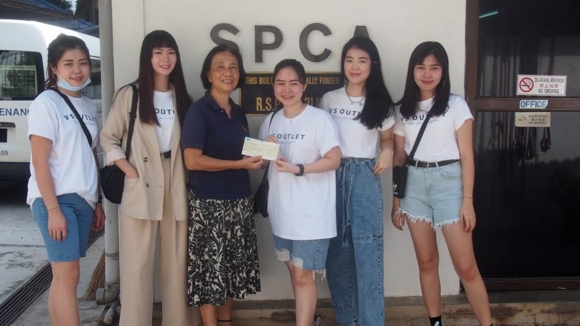 BUY THEM A LUNCH CAMPAIGN 3rd till 14th June by Inti College Students
A group of students had scheduled to come for community service. Unfortunately the pandemic Coronavirus outbreak has disallowed them the opportunity. What better ways are available during the CMCO period? Instead they decided to focus on a fundraising campaign of their own. The response was overwhelming and also raised support on awareness of SPCA. Thank you Chi Xin Yee and team for the wonderful efforts put in. A sum of RM1245 was raised and a total of 720 people caught their attention.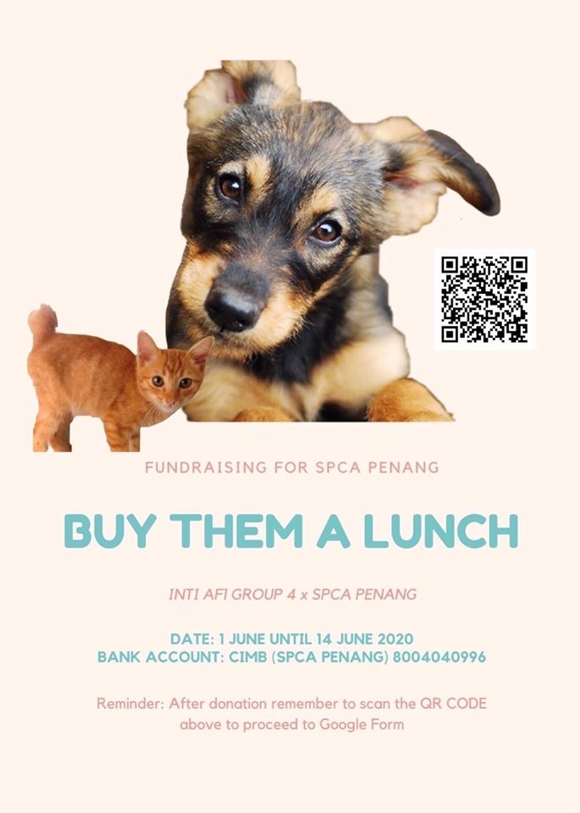 EVERYDAY IS MY DAY – WORLD CAT DAY TSHIRTS SALE
A cat lover Aslam from Tanjung Management Services has come up with the above named project in aid of SPCA Penang. 15% profit for every tshirt sold would be donated. Pre-orders for the tshirts are available now till 7th July. To place your orders kindly go to the link and communicate with the organisers as stated.