SPCA Penang Contact:

Jalan Jeti Jelutong 11600 Penang, Malaysia. (604)2816559 (6016)4166559
Email: info@spca-penang.net
Web: www.spca-penang.net
We welcome visitors to the shelter.
Kindly note our visiting hours:
Monday - Friday: 10am - 12.30pm and 2pm - 4.30pm
Saturday : 10am - 12.30pm
We are closed on Sundays and some Public Holidays (please check website for details).
Our phone is manned 7 days a week until 7pm. Emergency calls will only be handled during daylight hours.

Subscription Information:
To unsubscribe to this newsletter, please click this link (or send email to info@spca-penang.net) with "unsubscribe" in the subject line.
To subscribe to the newsletter and other SPCA Penang alerts, please send email to info@spca-penang.net with "subscribe" in the subject line.
World Animal Day 4th October
Let's make a difference this World Animal Day and pledge that we all help put a stop to cruelty/neglect and abuse of animals seen around us. Many may not know that there is an Animal Welfare Act 2015 which was passed in 2017. How does this work together with the Animal Act 1953? Read the details here.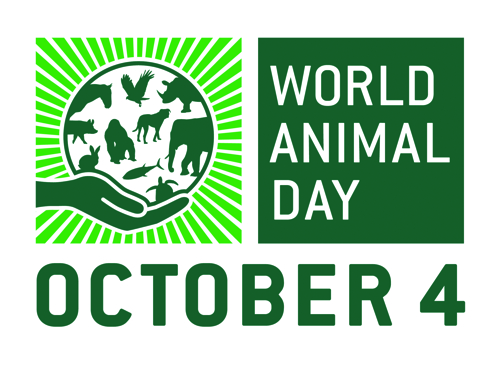 SPCA has received many reports of viral videos being circulated and we have been asked to check and act. Checking on the source is crucial. Most viral videos posted could possibly be out-dated and no agencies in Malaysia can act upon this especially when it happened outside of Malaysia. The animal cruelty shown in these videos spurs a lot of emotions amongst pet lovers all over.
We would encourage the public NOT to circulate these videos on social media as this is just what the perpitrators want us to do.
Usually when we ask the person who contacted us where they got the video, they just say from a friend, or they saw it "somewhere". It's not clear who originally posted the video, which country it is from or when it was taken. And yet they expect us to do something. If you really feel that the video was taken in Malaysia, then please contact the Department of Veterinary Services in your area to investigate it. And it's important to provide them with as much information as possible on where you got the video.
For your information, to date not one of these videos has been proven to have been taken in Malaysia.