SPCA Penang Contact:

Jalan Jeti Jelutong 11600 Penang, Malaysia. (604)2816559 (6016)4166559
Email: info@spca-penang.net
Web: www.spca-penang.net
We welcome visitors to the shelter.
Kindly note our visiting hours:
Monday - Friday: 10am - 12.30pm and 2pm - 4.30pm
Saturday: 10am - 12.30pm
We are closed on Sundays and some Public Holidays (please check website for details).
Our phone is manned 7 days a week until 7pm. Emergency calls will only be handled during daylight hours.
Donation Information:
Monetary donations can be made via:
Transfer to our bank
Paypal
TouchNGo

Go here for details.


Subscription Information:
To unsubscribe to this newsletter, please click this link (or send email to info@spca-penang.net) with "unsubscribe" in the subject line.
To subscribe to the newsletter and other SPCA Penang alerts, please send email to info@spca-penang.net with "subscribe" in the subject line.
Dear Members & Friends,
Good greetings to all!
On Saturday August 20th, we commemorate International Homeless Animals' Day (IHAD) as introduced by ISAR (International Society for Animal Rights) in 1992. The aim is to fight dog and cat overpopulation with awareness campaigns worldwide on the third Saturday of August each year.
More and more social websites are developed to help educate on responsible pet ownership and create awareness on pet dog and cat overpopulation. And yet, we are still not able to control the situation. Animal shelters and individual social pet care givers keep increasing. We still keep receiving complaints on strays here and there, continuous daily calls for surrendering of animals. The list goes on…
To commemorate this day, SPCA Penang joins ISAR in this campaign by giving out neutering vouchers to help pet owners offset a little of their expenditure on neutering. To be eligible for the neutering voucher, please complete the form available from this download link and submit to us at info@spca-penang.net.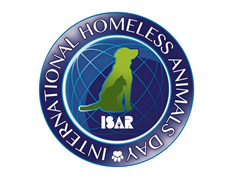 ---
Annual General Meeting
At our Annual General Meeting held recently, the following members were elected to the Management Committee for the years 2022/2024:
Chairman: Dato N Ramanathan
Vice Chairman: Dr. Amreet Singh Gill
Hon. Secretary: Ms. Cynthia Ng Phaik Sim
Hon. Treasurer: Ms. Sheila Ho Yee Meng
Committee Members:
Dato Molly Mark
Mr. Tan Wei Yang
Mr. Loh Eng Chye
Ms. Joanne Lim Siew Thoe
Hon. Auditor: Thor & Co Chartered Accountants
Our Annual Report for 2021 can be viewed here.