SPCA Penang Contact:

Jalan Jeti Jelutong 11600 Penang, Malaysia. (604)2816559 (6016)4166559
Email: info@spca-penang.net
Web: www.spca-penang.net
We welcome visitors to the shelter.
Kindly note our visiting hours:
Monday - Friday: 10am - 12.30pm and 2pm - 4.30pm
Saturday : 10am - 12.30pm
We are closed on Sundays and some Public Holidays (please check website for details).
Our phone is manned 7 days a week until 7pm. Emergency calls will only be handled during daylight hours.

Subscription Information:
To unsubscribe to this newsletter, please click this link (or send email to info@spca-penang.net) with "unsubscribe" in the subject line.
To subscribe to the newsletter and other SPCA Penang alerts, please send email to info@spca-penang.net with "subscribe" in the subject line.
Dear Members & Friends,
Good greetings to all!
PENANG STATE LEADS IN TNR (TRAP, NEUTER, RELEASE/REHOME)
SPCA Penang would like to share with all of you, our presence at The Book Launch and Exhibition of Pawsible - a project spearheaded by Ms. Connie Tan, City Councillor and MBPP Sub-Committeeon Stray and Abandoned Dogs Chairperson - held at Gurney Plaza. Its gives an insight into the Local Government's far sightedness in introducing TNR for stray and abandoned dogs on the island.
Daily when SPCA receives complaints of strays, it will direct members of the public to contact the MBPP. However, members of the public are not convinced and fear that the dogs taken in will be euthanized. SPCA would give assurance that as mentioned by the Mayor Dato Ar Yew Tung Seang "Stray dogs caught by MBPP will be taken into their facility at MBPP'S Vector and Veterinary Centre in Jalan Sungai. Unclaimed dogs caught will then be taken over by an NGO to be neutered and vaccinated against rabies before being released or rehomed". SPCA Penang applauds all concerned for the bold move and congratulates Ms. Connie Tan for the success of the project.
It is also time that the authorities give due consideration to prioritize reduction of the stray cat population. SPCA has been handling this for some time and even though there are no cat byelaws available, we hope the authorities will look into this to make the island stray free not only with dogs but with cats too!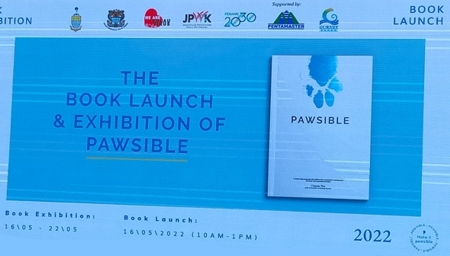 ---
Getting a License for your pet dog
Many have asked on the procedures to get a license for their pet dog. Any dog of age three months of age will need to obtain a license. This will only apply to pet owners residing in a landed property. Here is how one could get a licence from the Majlis Bandaran Pulau Pinang.