SPCA Penang Contact:

Jalan Jeti Jelutong 11600 Penang, Malaysia. (604)2816559 (6016)4166559
Email: info@spca-penang.net
Web: www.spca-penang.net
We welcome visitors to the shelter.
Kindly note our visiting hours:
Monday - Friday: 10am - 12.30pm and 2pm - 4.30pm
Saturday : 10am - 12.30pm
We are closed on Sundays and some Public Holidays (please check website for details).
Our phone is manned 7 days a week until 7pm. Emergency calls will only be handled during daylight hours.

Subscription Information:
To unsubscribe to this newsletter, please click this link (or send email to info@spca-penang.net) with "unsubscribe" in the subject line.
To subscribe to the newsletter and other SPCA Penang alerts, please send email to info@spca-penang.net with "subscribe" in the subject line.
Dear Members & Friends,
Greetings from the SPCA Penang!
Reports on Animal Cruelty
No matter where you are, should you happen to witness any acts of cruelty in Malaysia, you can now officially report it by clicking on the link below to allow the authorities to proceed with the investigation. http://akh.dvs.gov.my/
Remember, it is very important to upload any supporting evidence to help with the investigation. Your reluctance to leave any details will not help. Report without fear should you want to speak up for the animals and not allow the perpetrator of any cruel act to go scot-free. It is unfortunate that for many cases of stray animals that we hear of and who died through poisoning, the perpetrator cannot be charged due to lack of witnesses/evidence.
Photo of a recent case in Seremban where no witnesses came forward.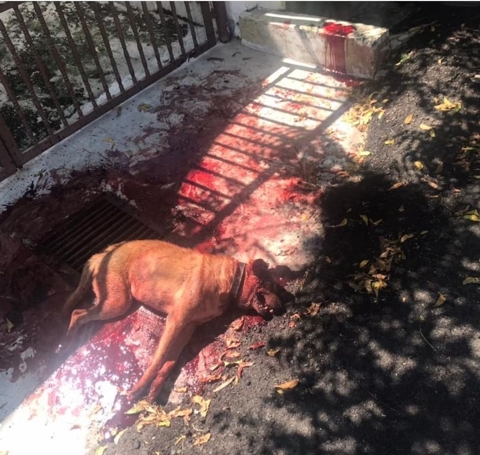 You can make a difference.