Awareness Program at the Girl Guides Association
In support of Girl Guider Ashley Lau's project presented to guides & their families to create awareness on adoption and to stop abandoning of animals, SPCA participated in their community fair held on the association's grounds.

Pet Carnival at Occupy Beach Street 29th December
We never miss this opportunity whenever called upon to create awareness and showcase on the work and activities of SPCA. Organisers are ever willing to request that animals be brought. However, our policy is not to bring them out so as not to stress the animals. As such, we try to accommodate their request by bringing the minimum number and only those that can adapt to the new environment.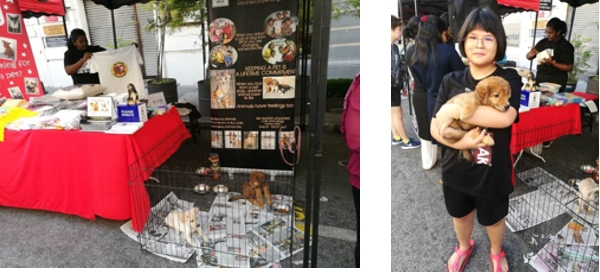 TV Programme on Pet & Family
We had a visit by a TV Production Crew from Hong Kong working on a series "Pet and Family". Interviews were held with the staff and vet on duty. Families which adopt animals from the shelter would also be asked for an interview. This series of programmes will be featured in Hong Kong at ViuTV Channel 99 beginning 5th January.
The Waves Chung Ling High School

Visit from students to present a donation of RM2000. This is the balance of proceeds which they have raised from their school magazine The Waves.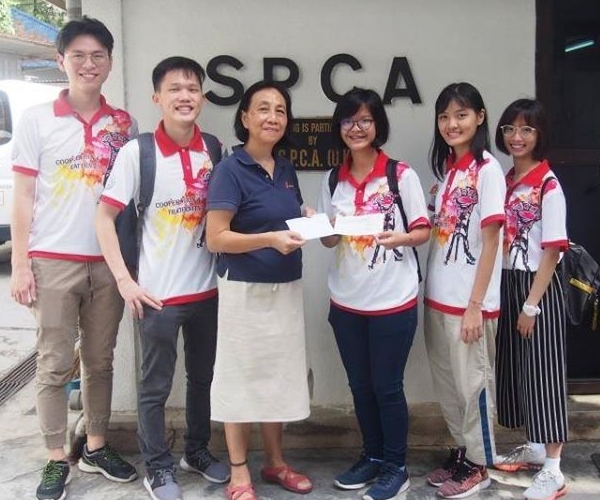 QQ Educare Centre
Visit by children aged six to twelve.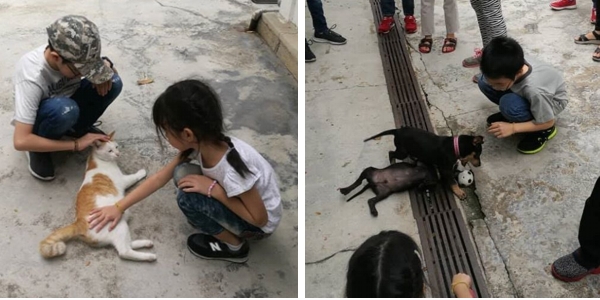 St John Ambulance Cadets
We had a group of 31 cadets from the Penang Chinese Girls High School make a visit.